Doctors
Team of Doctor in Cutis is Consist of followng Doctors:- 1.Dr Imran Majid MBBS,MD(Dermatology & STD) Fellowship Dermatosurgery (PGI,Chandigarh). FRCP (Edinburg). Associate Professor in Dermatology Government Medical College Srinagar Kashmir J&K. Chief Editor Journal of Cutaneous and Aesthetic Surgery (www.jcasonline.com) AWARDS 1.Young Scientist Award from Govt. of Jammu and Kashmir. 2.Prof Sidappa Gold Medal for Best Thesis Research . 3.Best Research Paper Award in Pediatric Dermatology. 2.Dr.Saher Imran MBBS, DPD (Cardiff University, U.K) Expertise in more than 10,000 Laser Procedures. Diploma in Practical Dermatology from Cardiff Unversity UK. Specialised in lasers and Botox Treatments. 3.Dr.Gousia Sheikh MBBS (Gold Medalist). MD Dermatology. Fellowship in Dermatosurgery and Hair transplant. Consultant Dermatologist and Hair Transplant surgeon. Incharge Hair transplant Unit.
Results
Cutis Dermatology & Laser Institute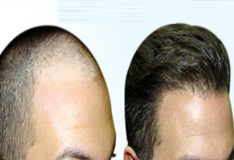 This is a result of FUE technique hair transplant in which almost 2500 grafts was given. The patient get a very good result
Cutis Dermatology & Laser Institute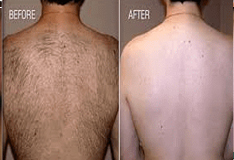 Unwanted hair was removed using Laser technology from the back side of the body.
Cutis Dermatology & Laser Institute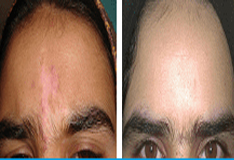 A patient with burn scar was treated as a cosmetic procedure at Srinagar based Cutis Dermatology
Videos
Dr Imran Majid on DD Program discussing about treatments
Contact
+91-9797107070
drimranmajid@gmail.com